When it comes to becoming successful, you first need to work on your personality development, one way to do that is by reading inspirational books. Your personality defines what you are. Your confidence is a crucial factor in your personality. Imagine yourself; would anybody like to do business with you if you are not confident enough? No! Nobody would like to do business with a person who lacks a level of confidence. Your personality does not only affect your business life but also your personal life too. Suppose you are at a party, and you need to attract people, and that can only be possible if you have confidence in yourself.
Advantages Of Reading Inspirational Books
Well, here is a solution to your problem, i.e., start reading inspirational books. Many of us, most of the time, get attracted to one's saying that we start doing what they say, in the same way, do the inspirational books work. Reading books let you imagine the world from the eyes of the author, and for it to affect the daily life you first need to develop the habit of reading.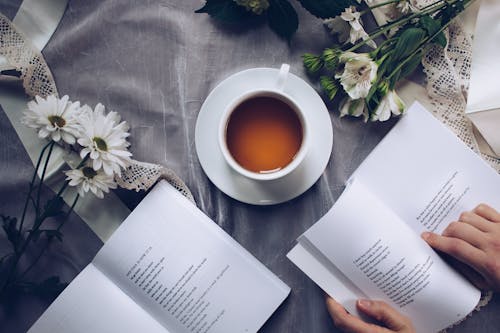 Benefits Of Reading Inspirational Books
Reading inspirational books will not only build up your personality but can also be beneficial in other ways too.
Once you start reading books, you will begin to examine everything with a different prospect.
Books sometimes are a problem with your solution. Developing the habit of reading let you think accordingly to the situation.
Motivational and inspirational books consist of stories of successful people that you can relate to your daily life and build up your confidence to become successful in life.
Reading inspirational books make you smarter and increase your vocabulary. Reading such books can make you go deeper into the stories of some great personalities, which can give you a brief knowledge about them. This will not only make your smart but will also help you increase your vocabulary.
Reading books boost the power of your brain. According to research conducted by a group neuroscientist, it was found that reading books elevate the power of one's mind to the next level.
Reading a book, be it inspirational, science book or any novel can increase your level of concentration. Reading books relaxes and calms your mind giving you to concentrate on the written words easily.
Books have been known to reduce stress. According to recent research, reading a book for more than 6 minutes can relax and reduce your stress. Reading distracts you from the environment and eases your brain tension.
Conclusion
You need to develop the habit of reading books daily. You can start with reading one page daily and can further increase it, and soon, you will acquire the habit of reading. The best time to read books is before bedtime after you have switched off your screens. Reading before night can wake you up the next day, energized and motivated.